To find out more about the services we offer, please email temertycentre@michener.ca; in the Subject Line list the service that you are interested in.
If you are looking to host an event at the Centre, please click on the "SUBMIT YOUR REQUEST" button on the top right of the screen. A member of our team will connect with you once the request has been received.

Simulation Operation
As we build our repository of Manikins, staff will work to ensure they are programmed and ready to execute your learning objectives.

Wet Lab Services
In this current Phase I build, we are equipped to handle 1-2 wet lab stations. The Temerty Centre team will oversee all logistics associated with coordination, ordering and preparations for your programming.

Audio Visual and Technical Support
Our technicians will provide guidance and support for all of your audiovisual and technical requirements. With a multitude of options available at the Centre our trained staff will ensure your program has access to the technology that will best execute your learning objectives.

Accreditation
Our in-house accreditation team will guide you step-by-step to fulfill your Royal College application through Section 1 and/or Section 3 of the Maintenance of Certification (MOC) Program.
Catering
UHN Core Catering or any external catering company of your choice is permitted to provide food services at The Temerty Centre.*
*NOTE: There are insurance/WSIB requirements along with policies surrounding alcohol consumption and delivery.

Live Simulation Surgery Viewing
Our integrated technology features allow us to live stream from our high-fidelity room into spaces not only within the Centre, but externally as well.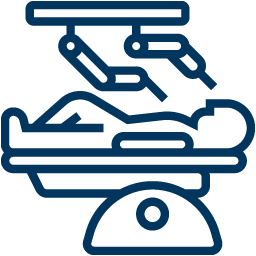 Robotic Simulations
Exciting opportunities and partnerships await as we rollout our robotics program. Your custom designed educational offerings will have access to cutting edge surgical robotics.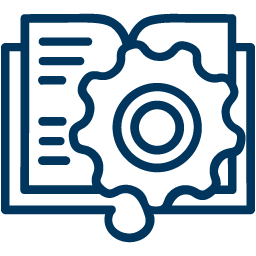 Program Design & Development
A passion for education? An idea for a surgical education opportunity but don't know where to start? Let our dedicated educational coordinators help you! This passionate team will work with you to bring your vision to life while ensuring continuing education principles are at the forefront of your programming.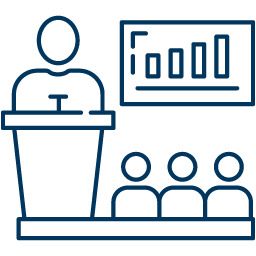 Event Coordination
Should you require full event support, our Conference Services Team can provide a wide variety of planning services, from website, registration management and marketing to onsite support, post event evaluation and reporting.

Room Set Up & Tear Down
Working with you to understand your event schedule, flow and requirements will help our team to ensure your spaces are set up in a way that best suits your needs.

COVID-19 Protocols
In coordination with UHN's Infection Prevention and and Control (IPAC) team, we maintain the highest standard of cleaning and sanitization protocols to ensure that you and your delegates stay safe. The Centre has mandatory requirements for personal protective equipment (PPE) and we will work with your planning team to ensure that your objectives are not hindered by adherence to these protocols.