Director
Amin Madani, MD PhD FRCSC FACS
Staff Surgeon, Department of Surgery, University Health Network
Assistant Professor, Department of Surgery, University of Toronto
Faculty (Endocrine Oncology), Department of Surgical Oncology, Princess Margaret Cancer Centre
Dr. Madani is the director of the Surgical AI Research Academy (SARA) at the University Health Network (UHN). He is an endocrine and acute care surgeon at UHN and assistant professor of surgery at the University of Toronto, where he specializes in the surgical management of thyroid, parathyroid and adrenal disorders. He attended medical school at Western University and completed his general surgery residency training at McGill University. During his training he also obtained his PhD in surgical education and innovation. He subsequently completed a clinical fellowship in endocrine surgery at Columbia University-New York Presbyterian Hospital.
His research focus is in surgical expertise and the use of technology to optimize performance in the operating room. This includes platforms that incorporate machine learning, computer vision, advanced simulation and augmented/virtual/mixed reality. He also has a background in qualitative methodologies where he has spent over a decade investigating mental models, intra-operative decision-making and other constructs of expertise. This work has established the foundation for his lab to use a needs-based approach to design and develop new innovations to augment surgeon performance. Dr. Madani serves as the chair of the Surgical Data Science Task Force of the Society of American Gastrointestinal and Endoscopic Surgeons (SAGES), as well as the co-founder and chair of the Global Surgical AI Collaborative, spearheading efforts to bring the surgical and AI community together to disseminate surgical expertise around the world in a sustainable manner.
Dr. Madani's research is supported by:
A heartfelt thank you to all who provided a Philanthropic Contribution to support our mission. We are extremely grateful to Mrs. Helga Gertrud Schmidt (1935-2020), whose generous donation prior to her passing has enabled our laboratory to flourish.
J.P. Bickell Foundation
Royal College of Physicians and Surgeons of Canada
Society of American Gastrointestinal and Endoscopic Surgeons
University of Toronto Continuing Professional Development's Research & Development
University of Toronto Department of Surgical Oncology/GTx Innovation Research
Soham & Shaila Ajmera Family Transplant Centre
Temerty Centre for AI Research and Education in Medicine
Association for Surgical Education
Project Manager
Cathy Masino, MA, CCRP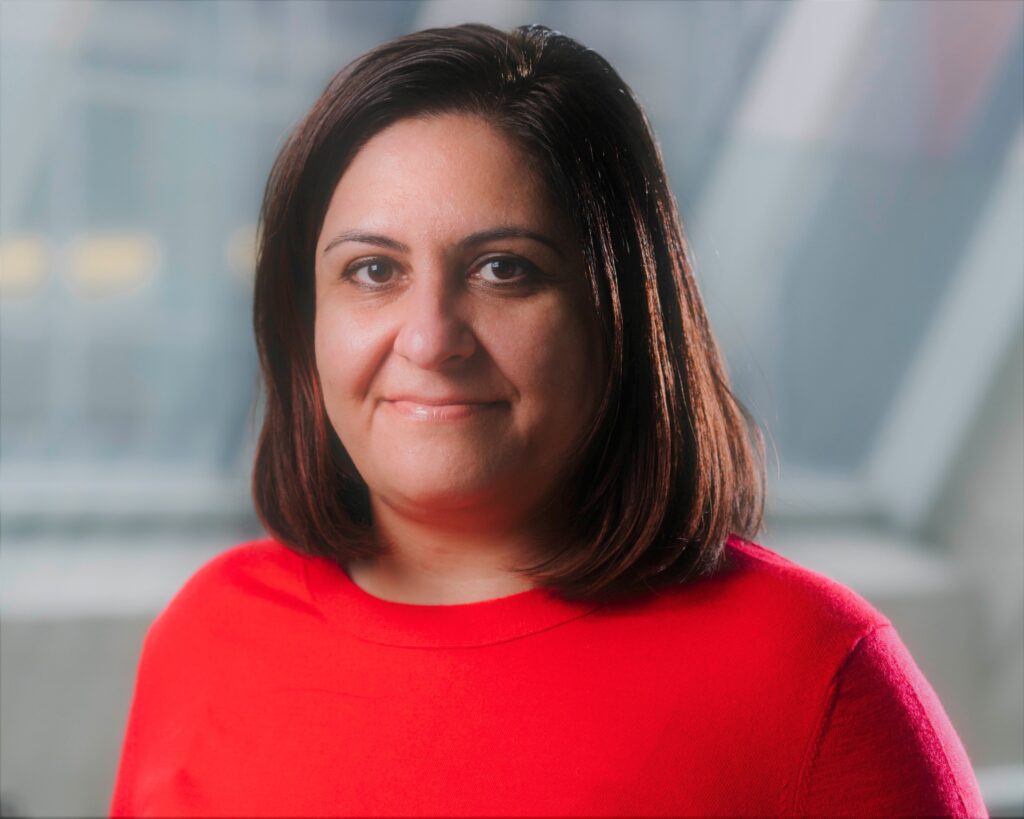 Cathy joined the team in 2021 as Project Manager. At SARA, Cathy works with a team of machine learning specialists, developers, researchers, to create and evaluate innovative surgical training tools and enable clinical research. With over 10 years of experience working to develop and implement applications in telemonitoring, telementoring and surgical coaching, simulation education, across a variety of medical and surgical settings, she brings a strong skill set to her role. Cathy's interests lie in improving learner performance through technological innovations. She has made numerous research contributions the fields of simulation, virtual care, and surgical education. Cathy is a Certified Clinical Research Professional with an MA from the Ontario Institute for Studies in Education. Her master's thesis was in curriculum, teaching and learning, focusing on survey measurement and evaluation.
Research Trainees & Students
Roberta Dolling-Boreham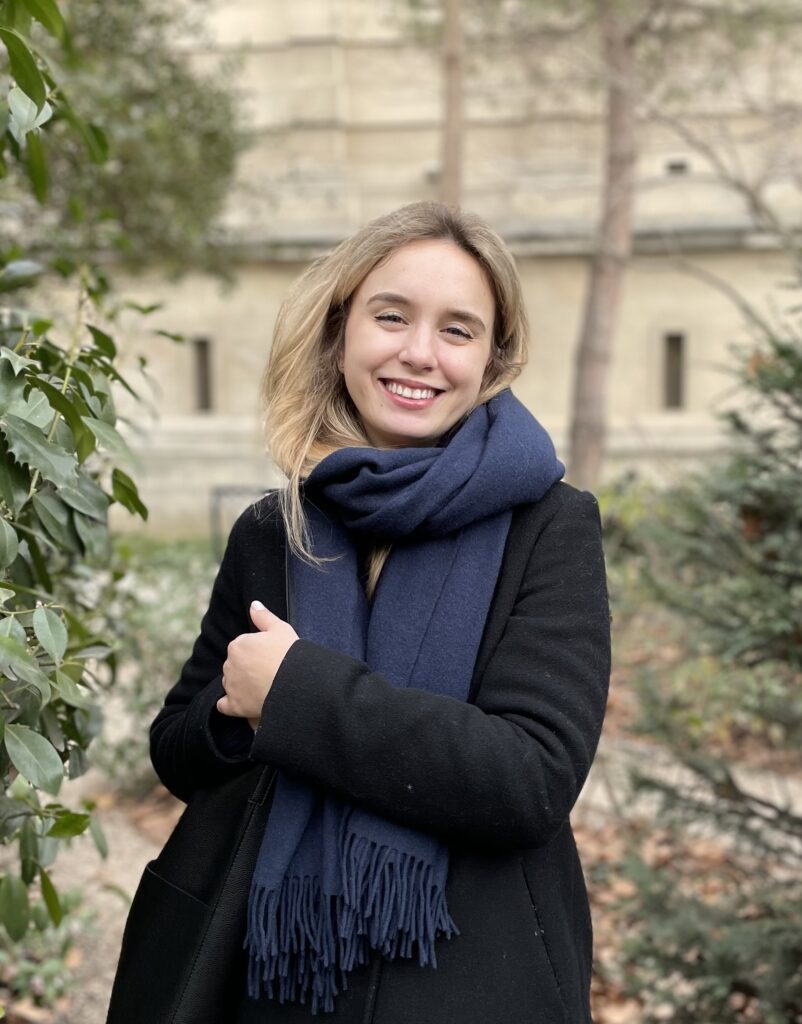 Rob is a medical student at the University of Toronto with an interest in implementing AI solutions in clinical medicine. Rob enjoys painting and hanging out with her dog, Roger.
Giulia Di Nardo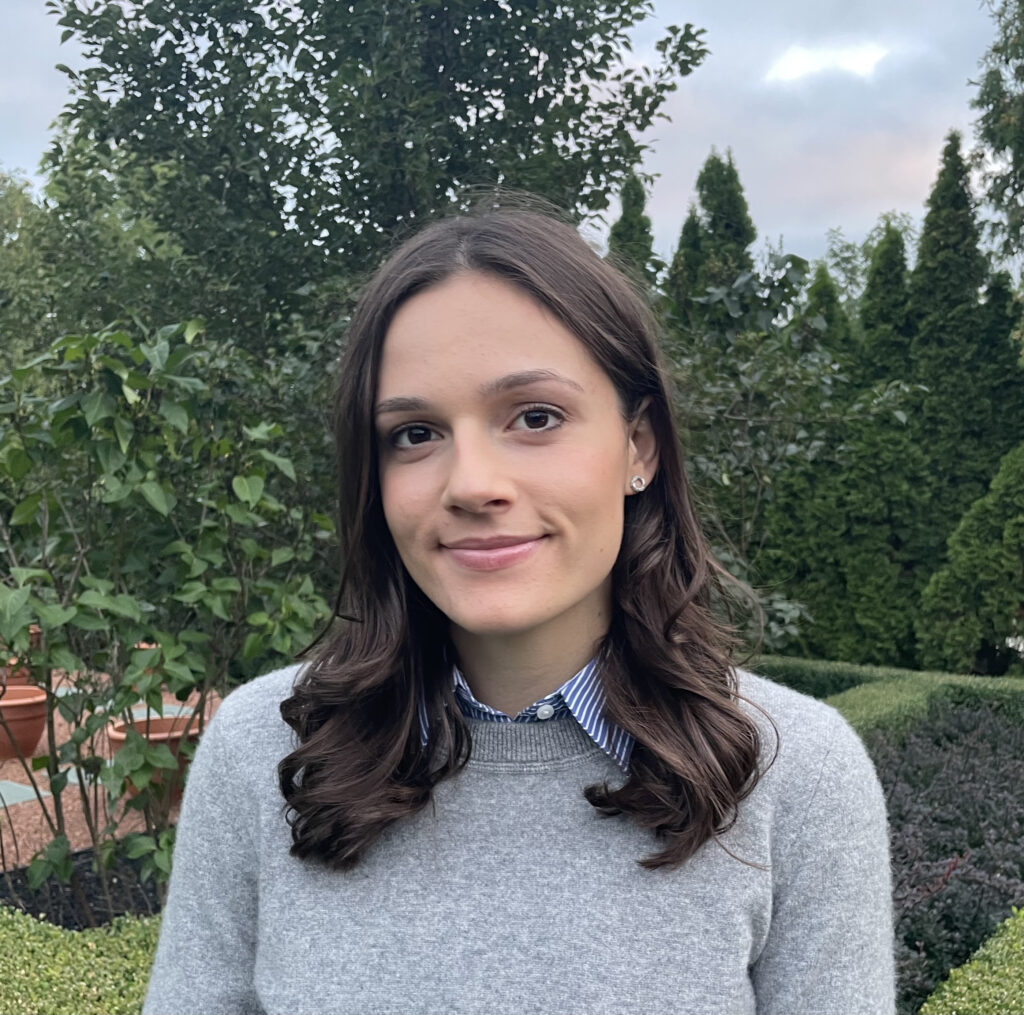 Giulia is an undergraduate student at McMaster University in the Integrated Biomedical Engineering and Health Sciences program, specializing in Mechanical Engineering. Currently, she is developing a virtual surgical environment to assist in coaching and surgical training. Her research interests lie at the intersection of mechanical engineering, tissue simulation and surgical education.
Tobi Oluwatobi Fasola
No Bio content available.
Rogeh Habashi, MD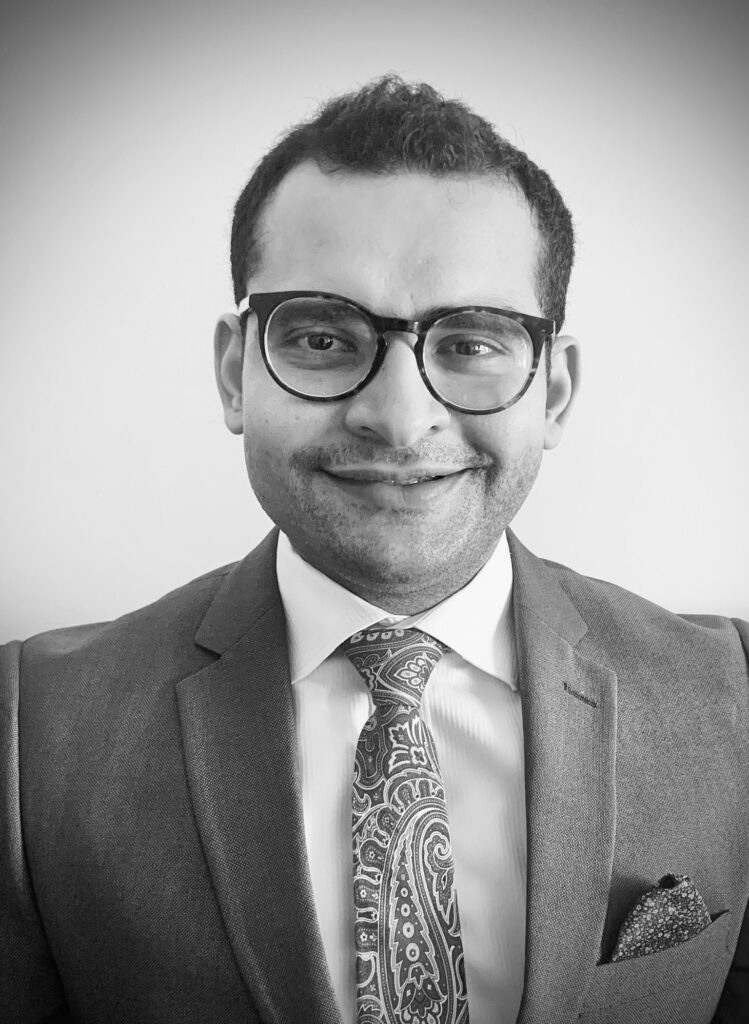 Rogeh is the 2022-23 AAES fellow at the University of Toronto. He has completed his general surgery residency at McMaster University and masters in public health in biostatistics at Yale University. He is interested in big data, surgical outcomes and artificial intelligence in surgery research.
M. Saif Hameed, MBBS, DNB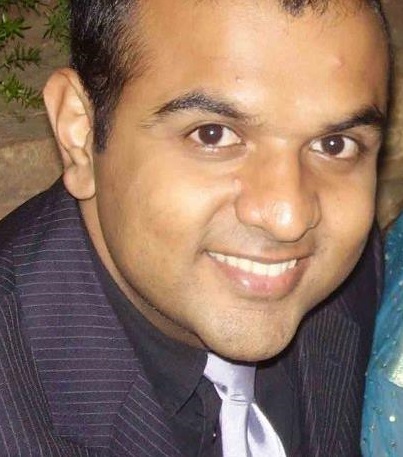 Saif is an ENT-Head & Neck Surgeon interested in bringing in the advantages of technology for better surgical outcomes. An Avid Tennis & Basketball player who loves to travel when he can.
Muhammad Uzair Khalid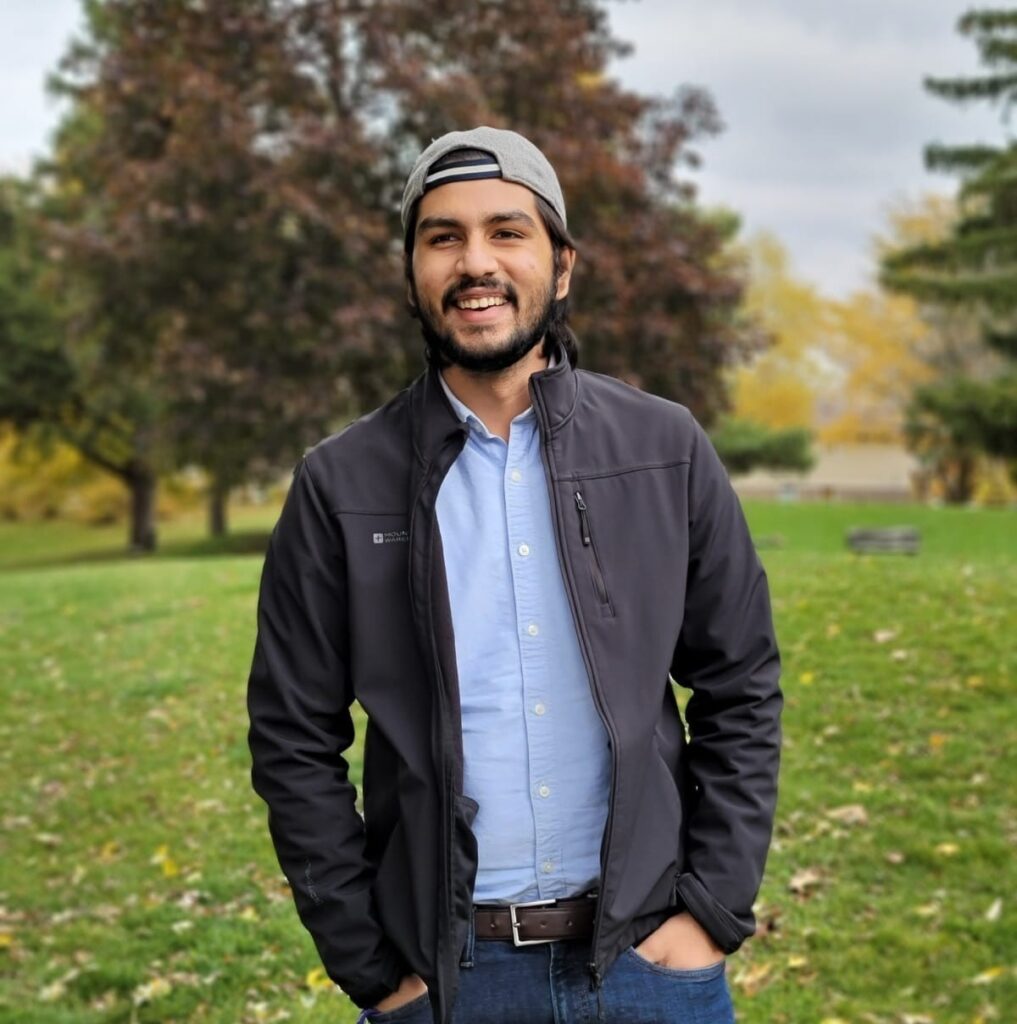 Uzair is a third-year MD/MSc student at the University of Toronto with an interest in general surgery, artificial intelligence, and liver transplantation. A firm believer in translating research into practice, Uzair is contributing in our lab towards the validation of a GoNoGo AI model within the setting of known bile duct injuries.
Mustafa Khanbhai, MD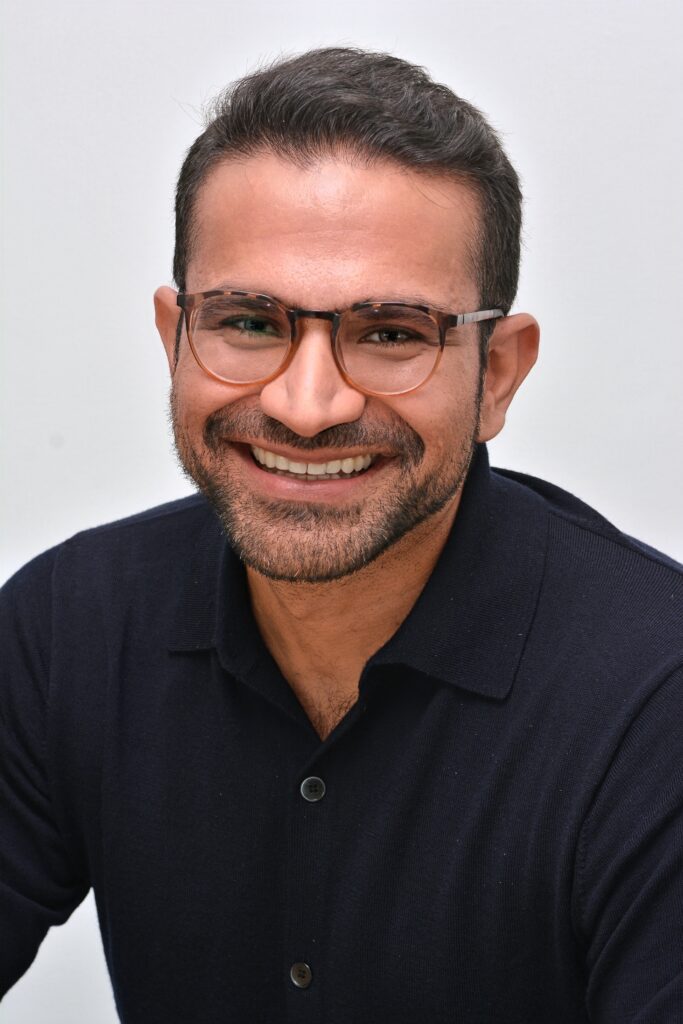 Mustafa successfully completed his training in Oncoplastic and Reconstructive Breast Surgery at St Bartholomew's Hospital in London, UK in addition to a Fellowship in Minimal Access Breast Surgery in Taiwan. He holds a PhD from the Centre for Health Policy at Imperial College London where his doctoral research focused on the application of natural language processing and machine learning for real-time patient benefit. Notably, Mustafa's work earned him the prestigious 2019 BMJ Award in Digital Innovation. He completed a Clinical Entrepreneur Fellowship and a Clinical Artificial Intelligence Fellowship. Mustafa is currently working on the development of integrated 3D modelling for decision support in breast surgery. His overarching goal is to harness the potential of informatics and AI to enhance the everyday healthcare delivery.
Parmiss Kiani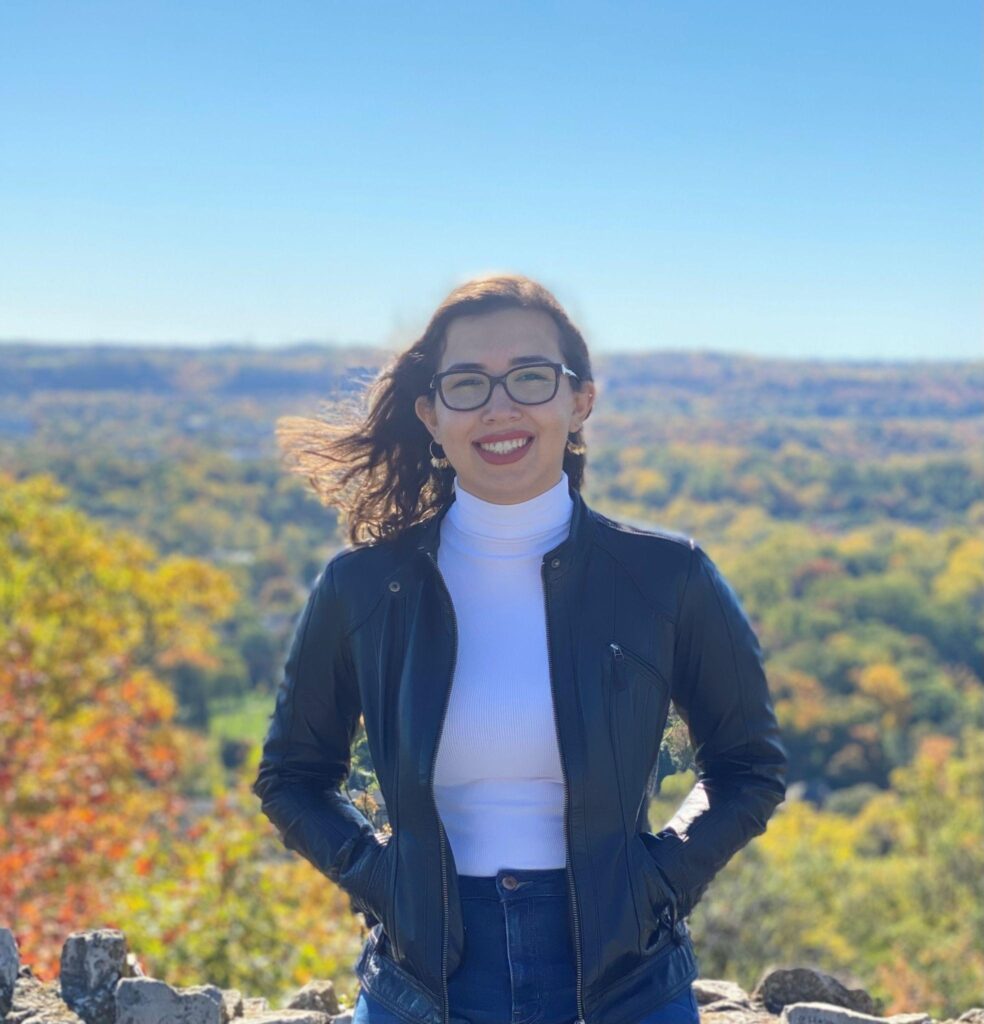 Parmiss is a masters student in Biomedical Engineering at TMU, surgical education researcher and innovator, tech enthusiast, interested in Artificial Intelligence applications in medicine, exploring the application of telestration devices for surgical coaching.
Simon Laplante, MD, MSc, FRCSC, DABS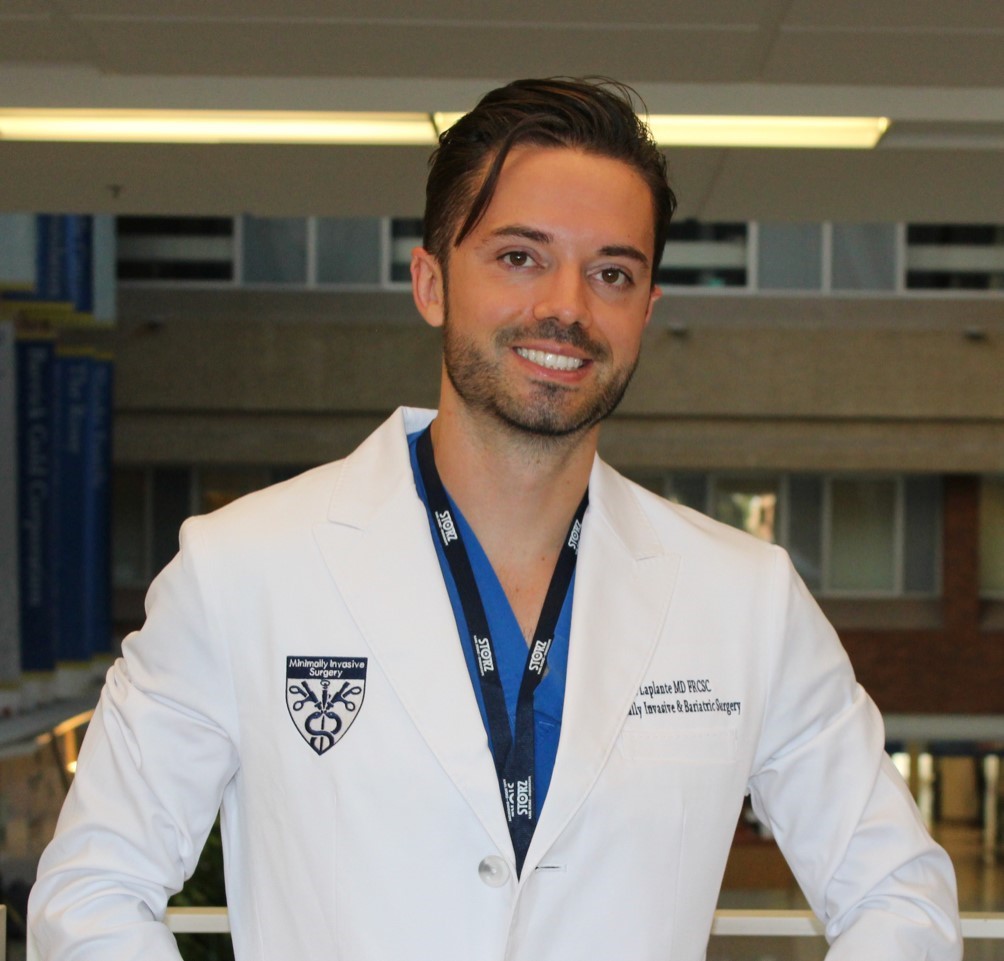 Simon is a clinical associate in general surgery with an interest in surgical AI. He is interested in finding various applications of computer vision in the operating room for patient safety, coaching and teaching.
Hillary Lia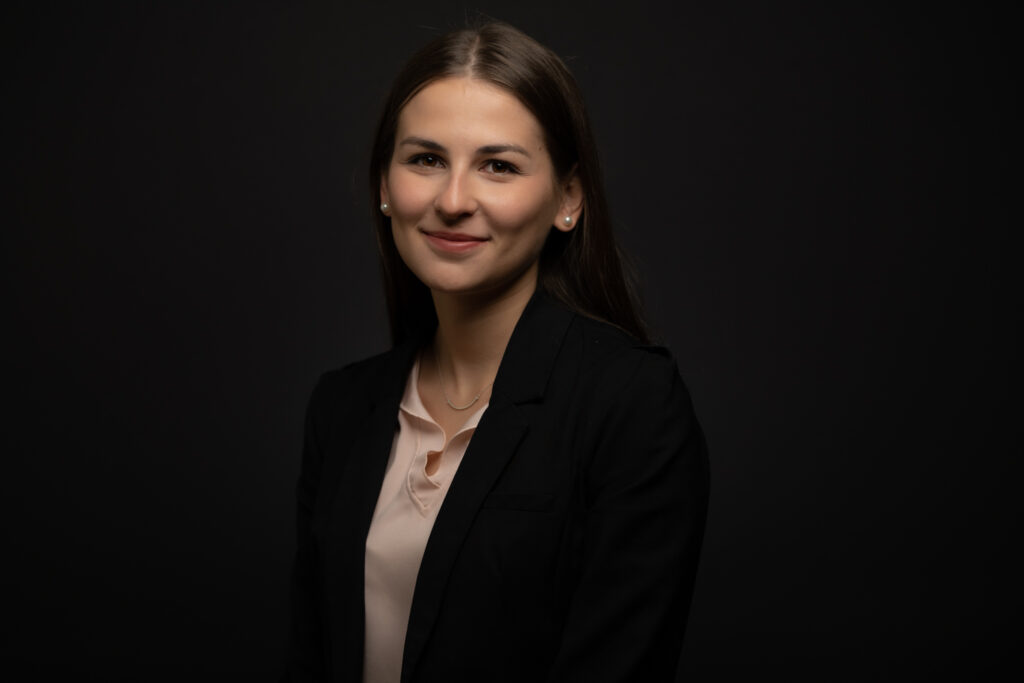 Hillary is an MD/PhD student at the University of Toronto. In 2019 she completed an Honours Bachelor of Computing (Biomedical Computing Specialization) at Queen's University. Hillary's research interest lies at the intersection of computer science, surgery and education where she explores how computational methods can enhance surgical training and performance.
Dan Moldoveanu, MDCM, PhD Candidate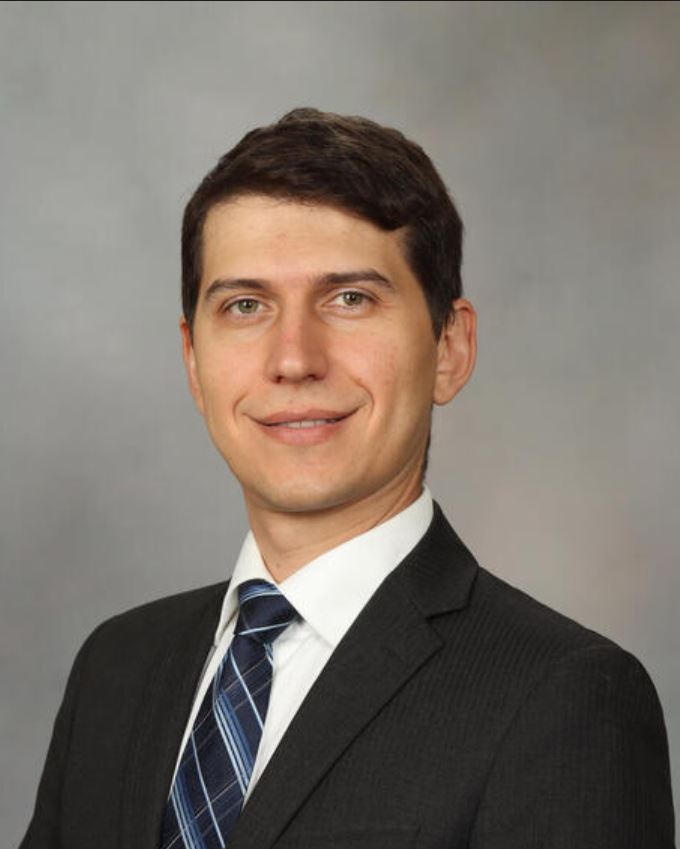 Dan graduated from medical school at McGill University in Montreal in 2014. He then remained at McGill to pursue training in General Surgery, during which time he spent 3 years in the lab working on melanoma translational research. Upon completion of his residency, he was accepted in the breast surgical oncology fellowship program at the Mayo Clinic in Rochester MN. He will be joining the Madani lab in August 2023 while he completes a clinical fellowship in Endocrine Surgery in Toronto. His prior research interests include breast cancer and melanoma. At SARA, Dan will be working on the use of computer vision and machine learning for retroperitoneoscopic adrenalectomy.
Mann Parikh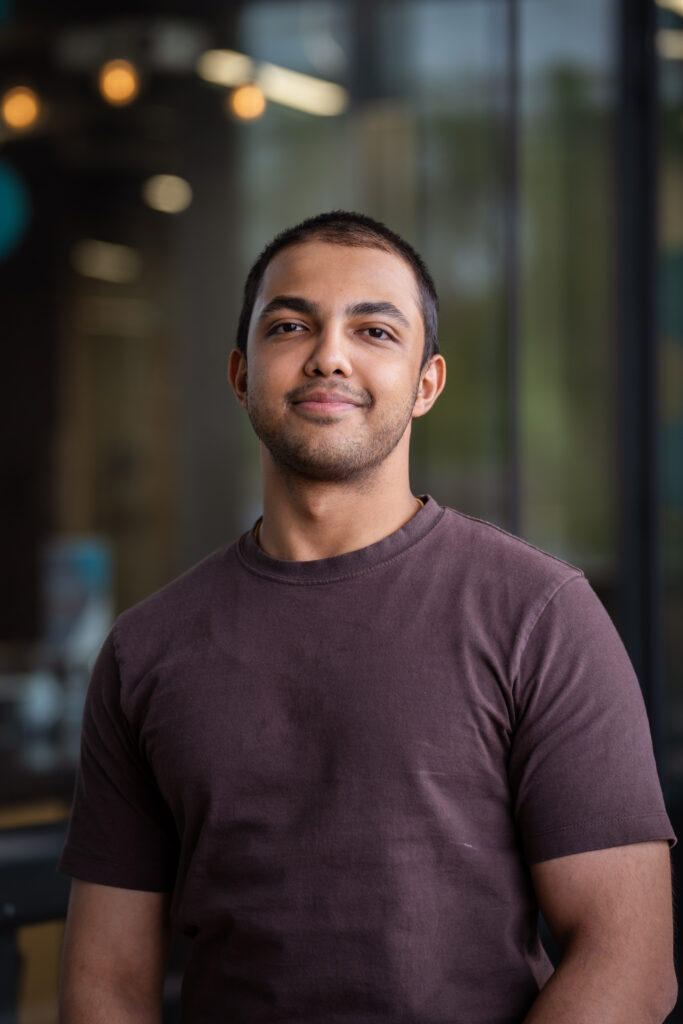 Mann is a fourth-year Bachelor of Health Sciences student at McMaster University studying Biomedical Discovery and Commercialization. He is currently working to develop a method to visualize nerves intraoperatively during open surgery to improve surgical outcomes and patient safety. Mann's research interests lie at the intersection of innovation, surgery, and most recently, artificial intelligence.
Michal Roztocki
Michal is a Master of Computer Science student at Georgia Tech, specializing in Computational Perception and Robotics. He holds a B.Eng in Biomedical and Electrical Engineering, and his research interests include the application of AI in healthcare, robotics, and self-driving.
Golsa Shafa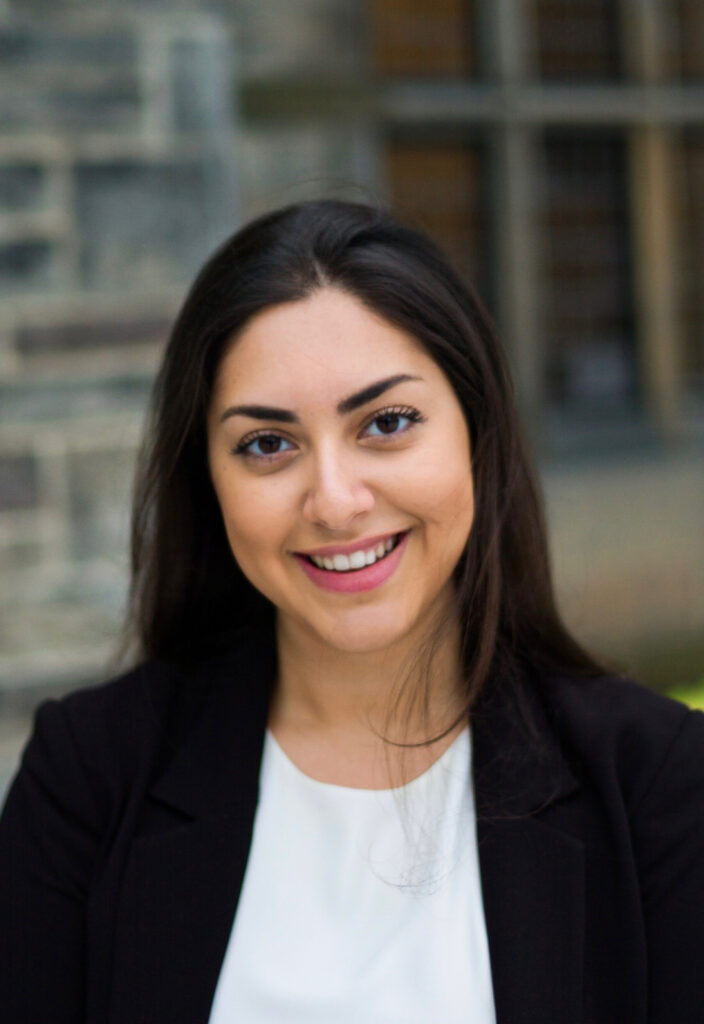 Golsa is a neurology resident at the University of Toronto. She has an interest in medical education research and obtained a graduate diploma in research during her medical training. Golsa hopes to pursue the clinician-investigator program to continue her involvement in research during residency.
Ace St. John, MD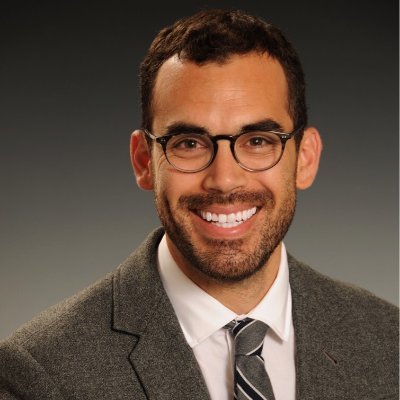 Ace is a general surgery resident at the University of Maryland Medical Center, keenly interested in clinical research, surgical education, and innovation. His ultimate career goal is to balance a busy clinical practice dedicated to treating surgical oncologic disease with an active investigative career focused on surgical education through quantitative studies, the development of curriculums, and innovative multidisciplinary approaches. Ace looks forward to participating in the next frontier of modern surgery, which is the application of technological innovation to surgical practice and education.
Takuto Yoshida, MD, MPH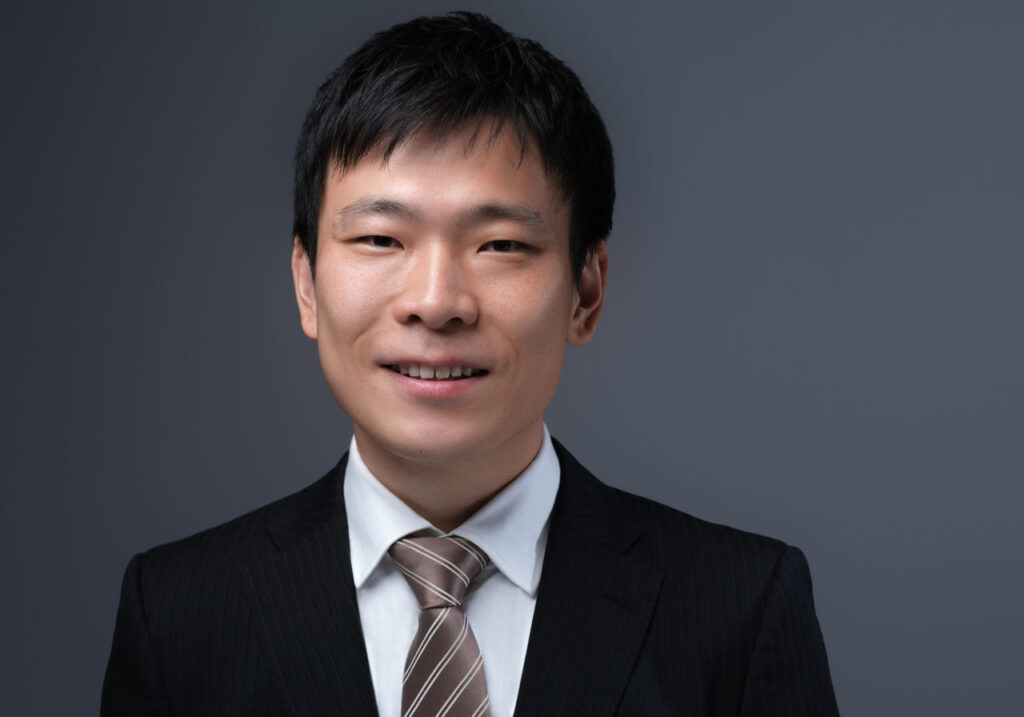 Takuto is a Japanese MIS surgeon in surgical oncology. He completed his medical studies at Hokkaido University and his surgical residency at St Luke's International Hospital (Tokyo) and Hokkaido University (Hokkaido). In 2023, he completed a MPH from the Harvard T.H. Chan School of Public Health. His interests focus on the application of computer vision to colorectal surgery with the goal of reducing complications and enhancing surgical education.
Run Zhou Ye
No Bio content available.