High-Fidelity OR Simulation Lab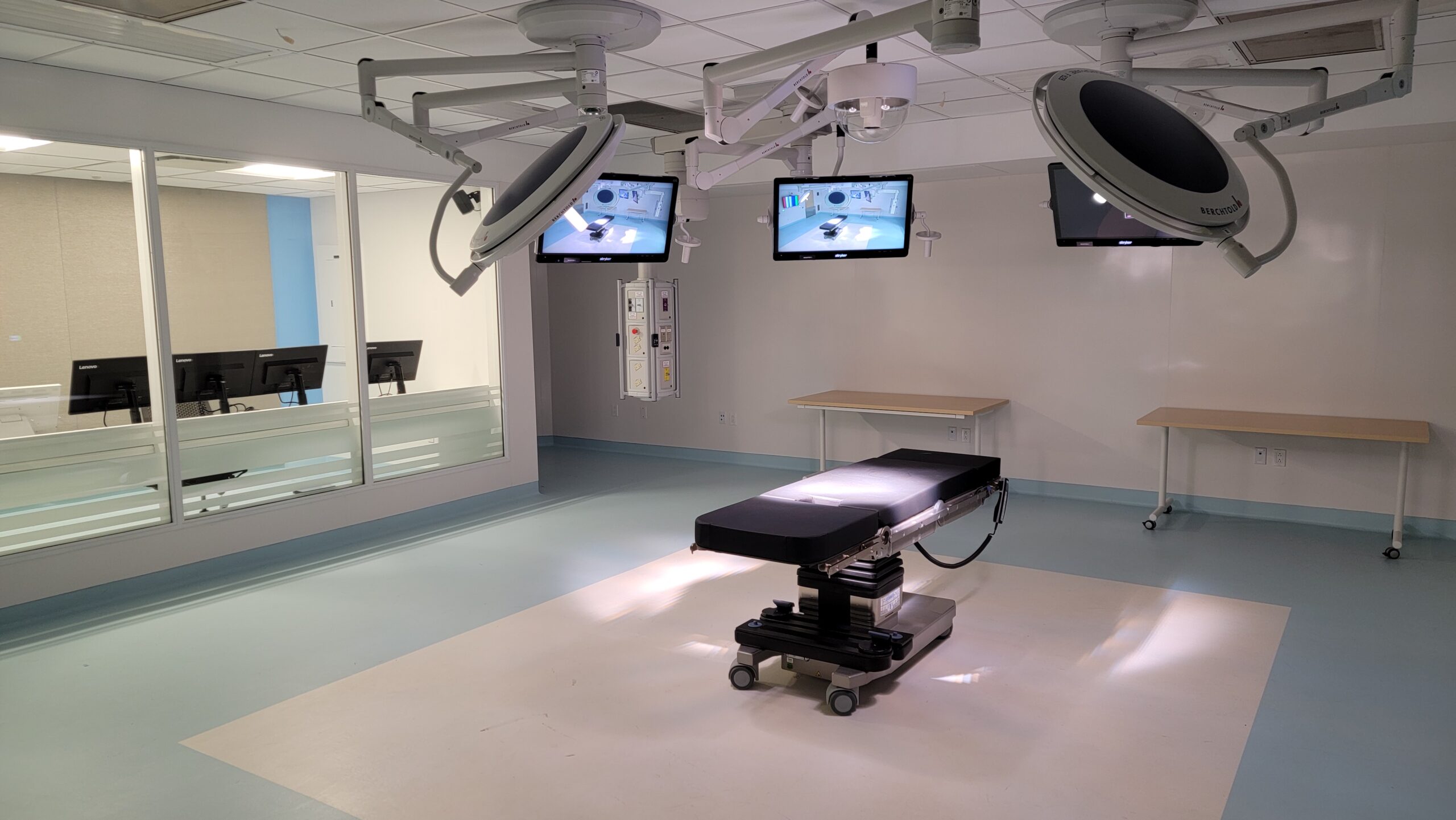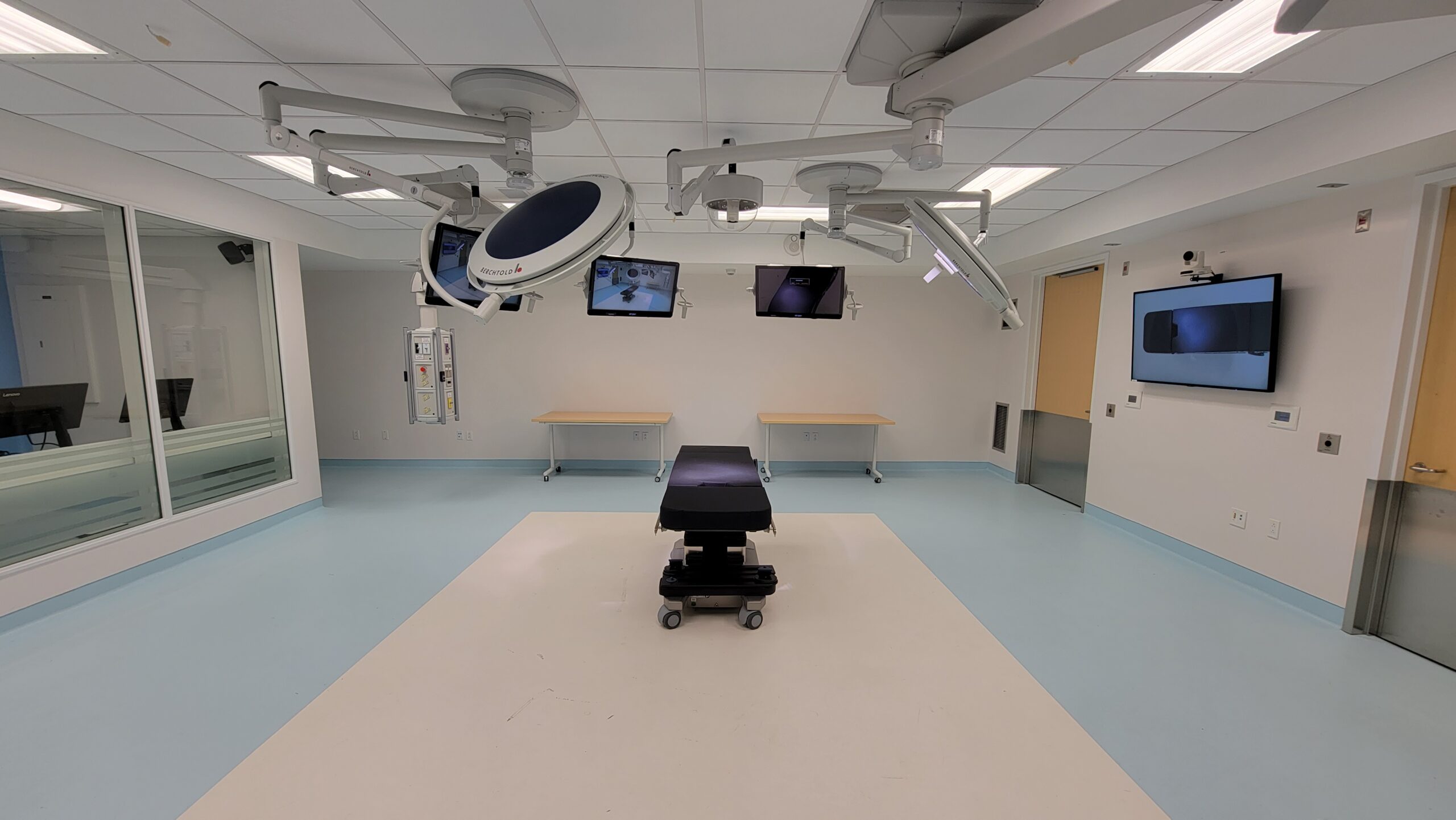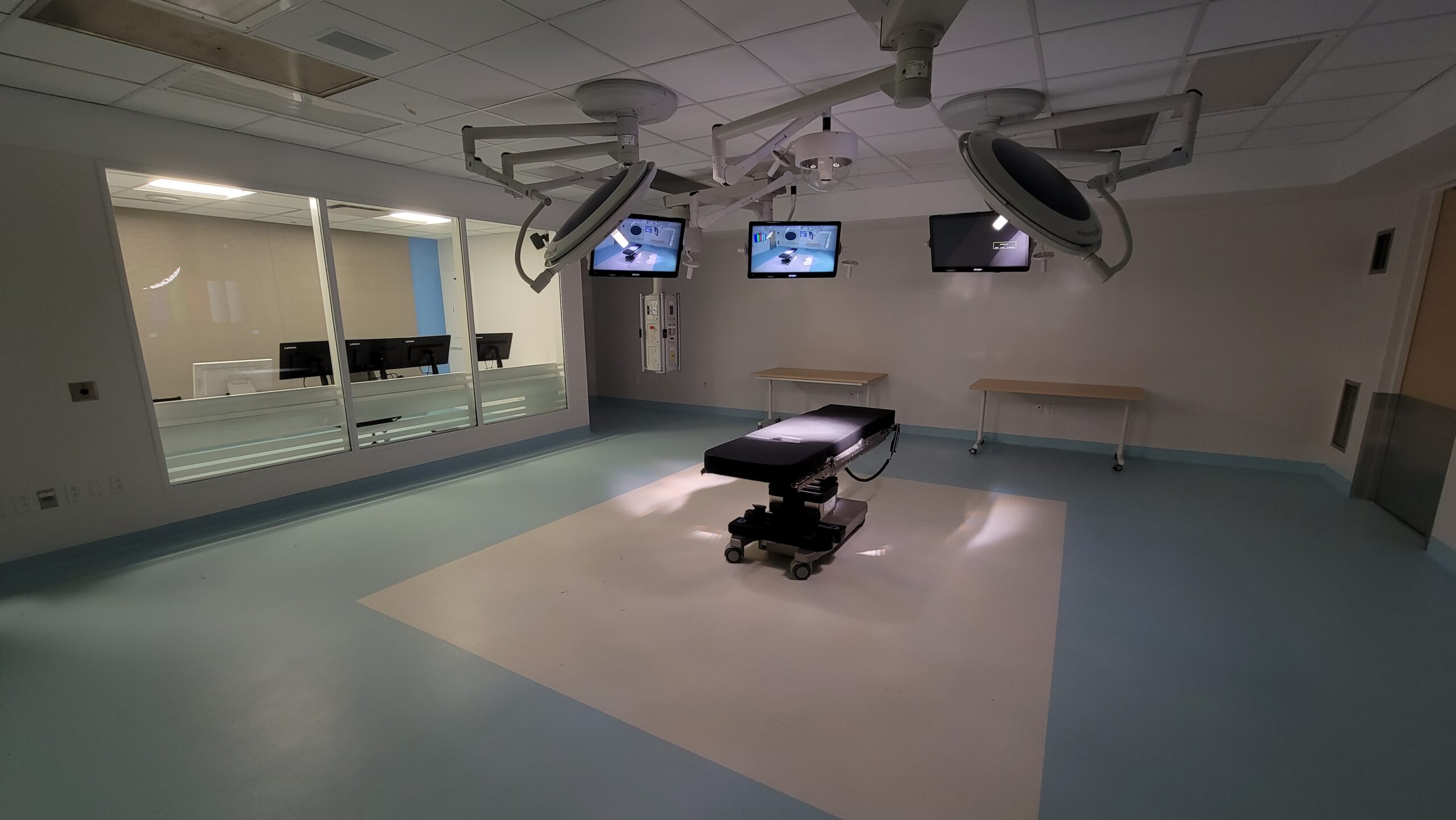 The high-fidelity OR simulation lab provides an exciting opportunity to create and deliver surgical programming. The OR suite (which includes an observation room, clean and dirty rooms) is a total of 1400 square feet of newly built, state-of-the-art surgical simulation space. This space can accommodate a variety of surgical simulation set-ups, as equipment and furniture are configurable to best suit your needs. In addition, the OR has been built to support both wet and dry labs. With the importance placed on virtual learning, the space was constructed with the ability to broadcast into and out of, to connect you with colleagues around the world. Access to technology such as Learning Space, is readily available with support staff on hand to ensure a seamless experience for you and your colleagues.
Self-Directed Skills Lab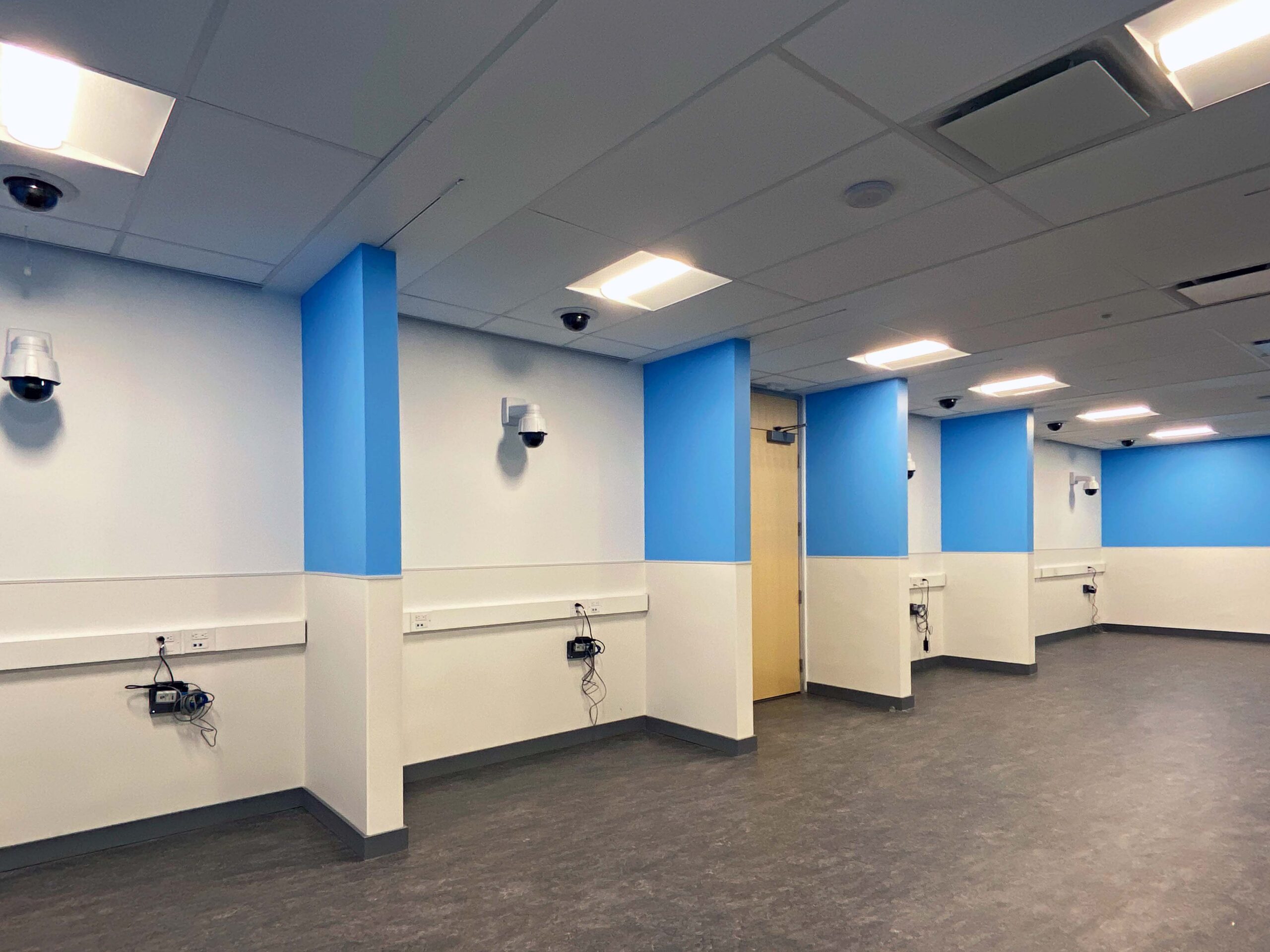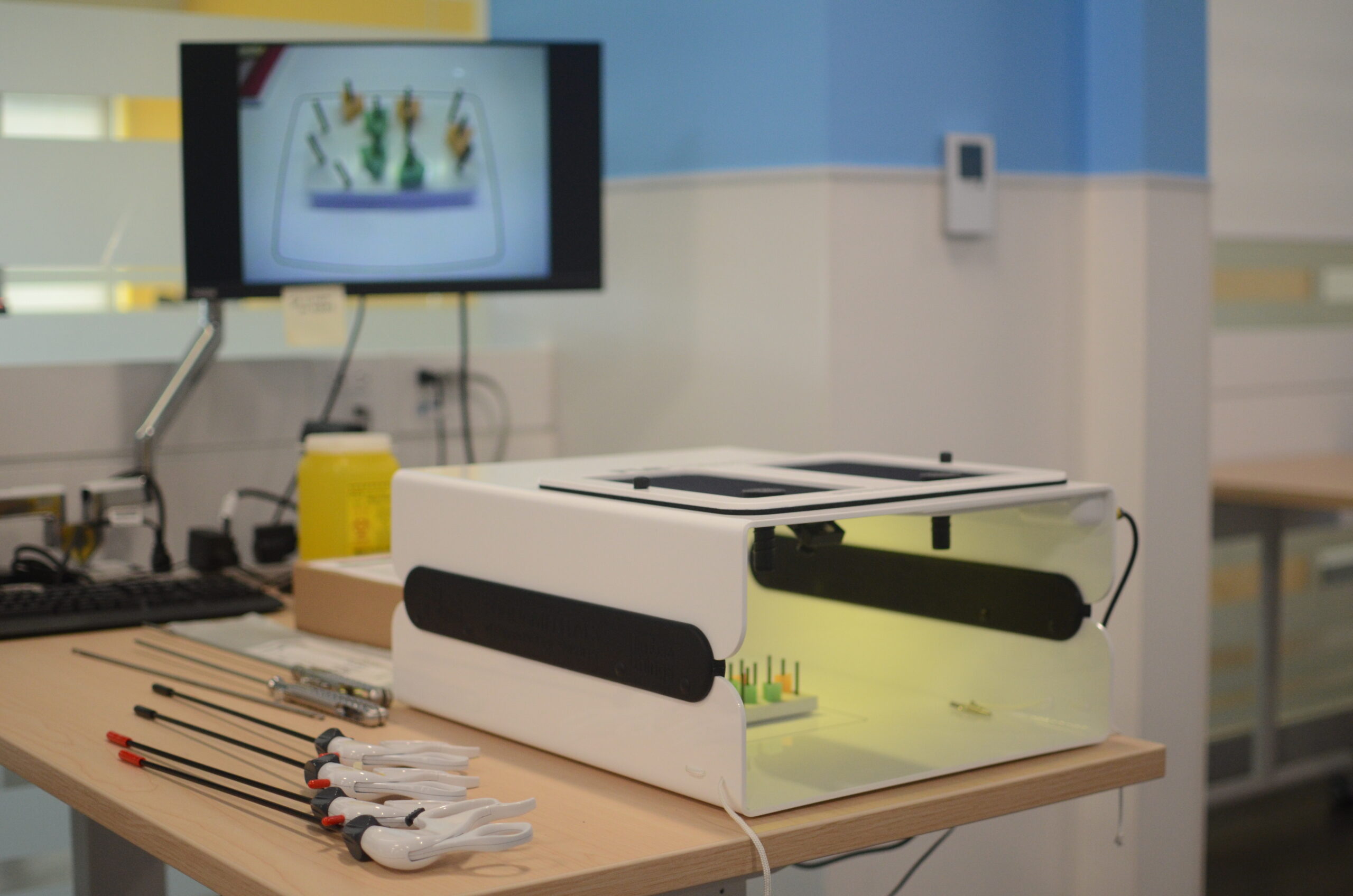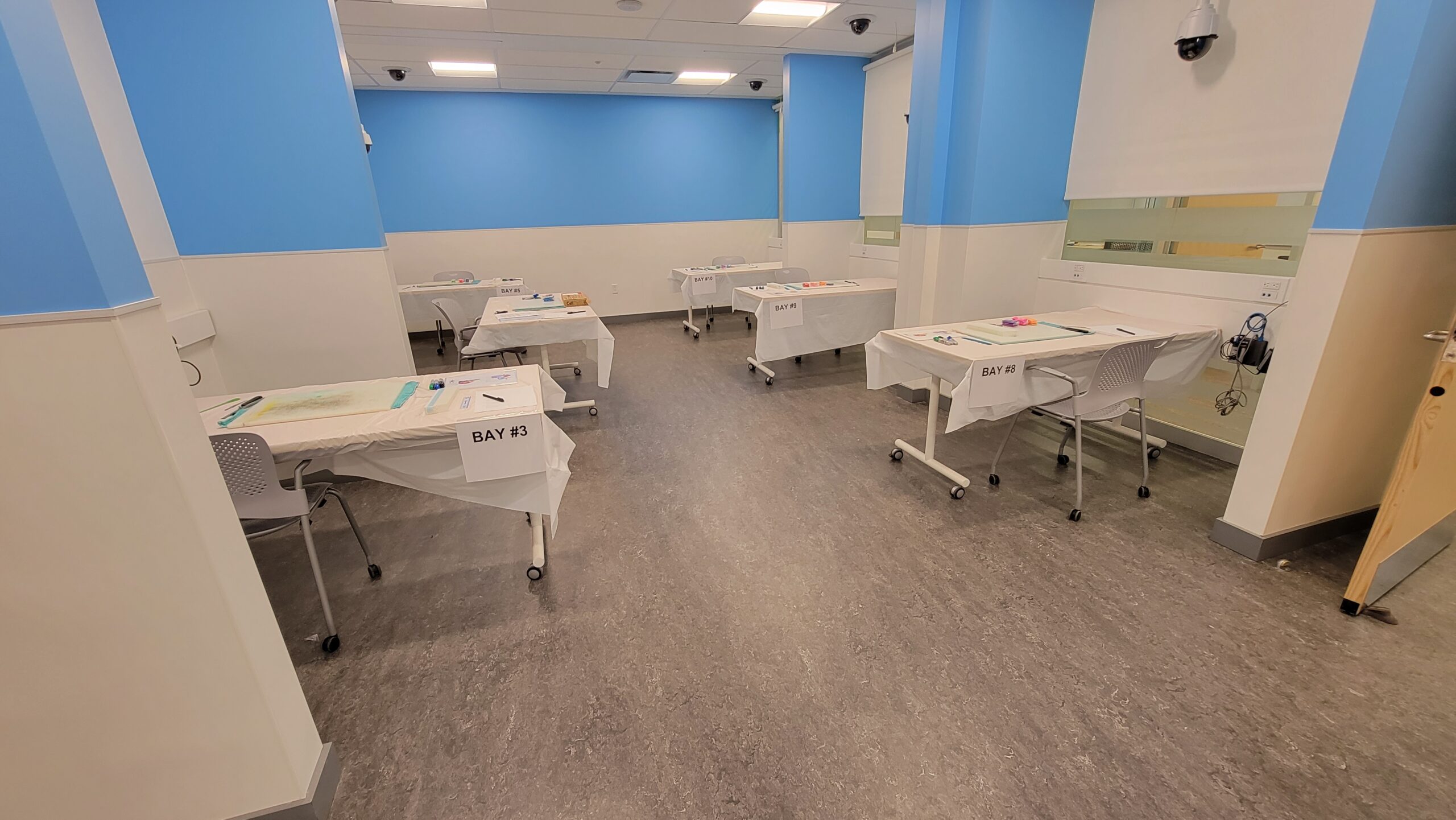 The self-directed skills lab includes 10 high-fidelity dry lab bays, outfitted with the latest simulation technology, learning tools and educational recording equipment. With a total of 883 square feet of flexible space to work with, the possibilities for creating a one-of-a-kind program are endless. The lab will boast a diverse array of task trainers, virtual reality (VR) modules and robotics. Similar to the OR, Learning Space technology has been built directly in to facilitate individual recordings of cases and/or simulations. These recordings can then be accessed remotely, by surgeons and facilitators to provide assessment and feedback which supports continuous learning and development.
NOTE: Both internal and external groups can book this lab as a whole or leveraging a specific number of bays. Direct-individual access will only be available to residents and/or fellows from a participating surgical program.
Programatic Support Spaces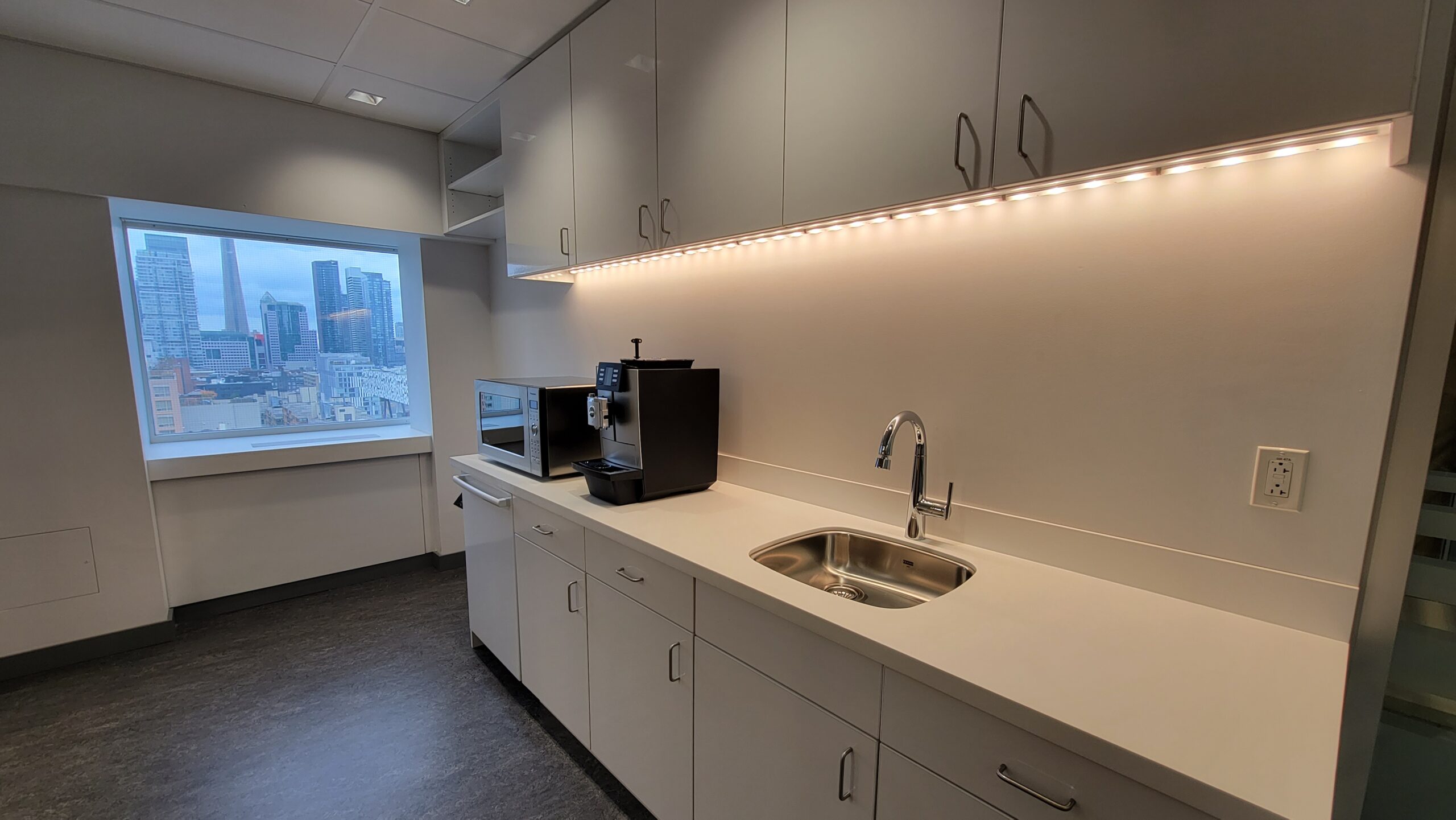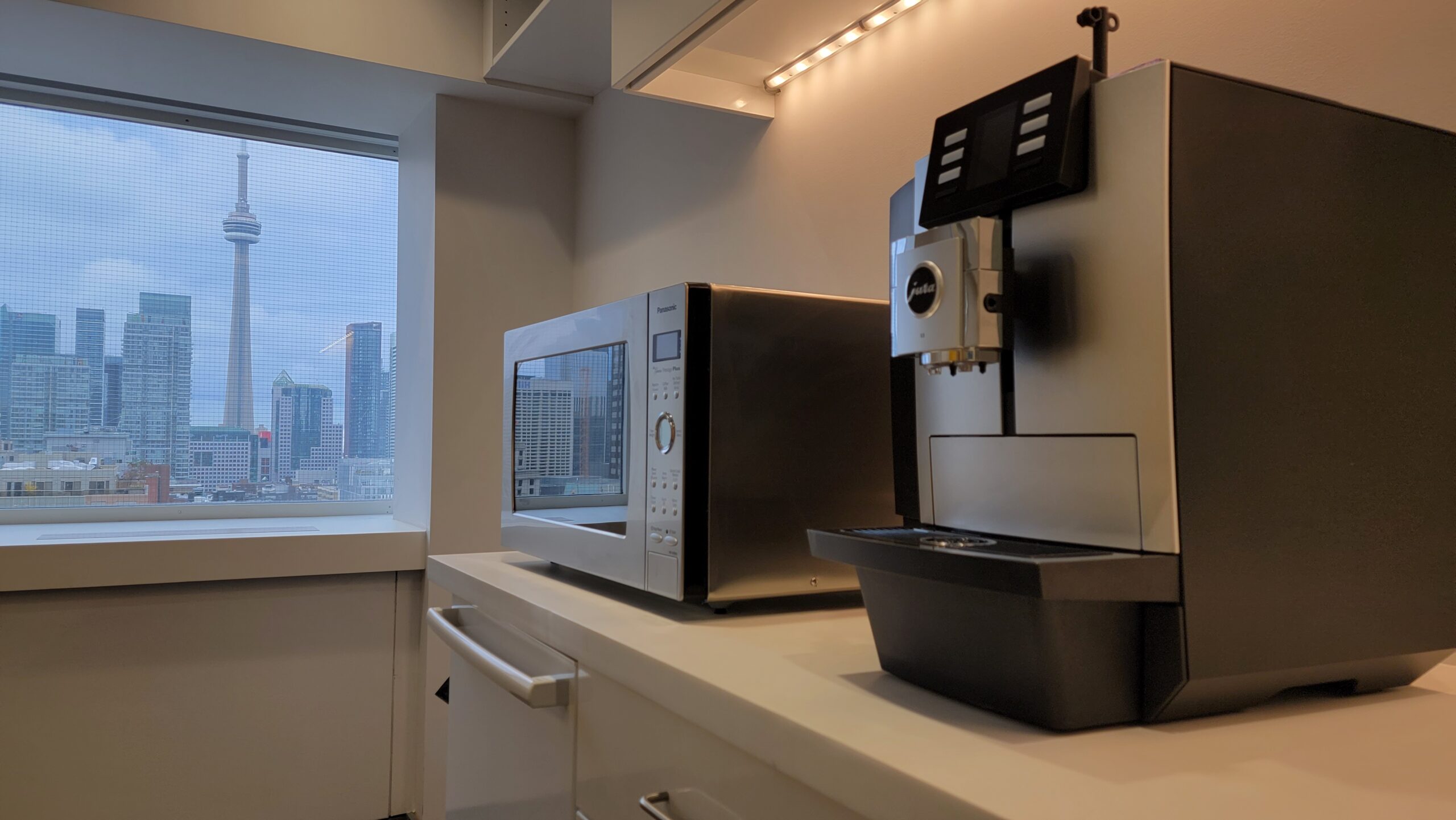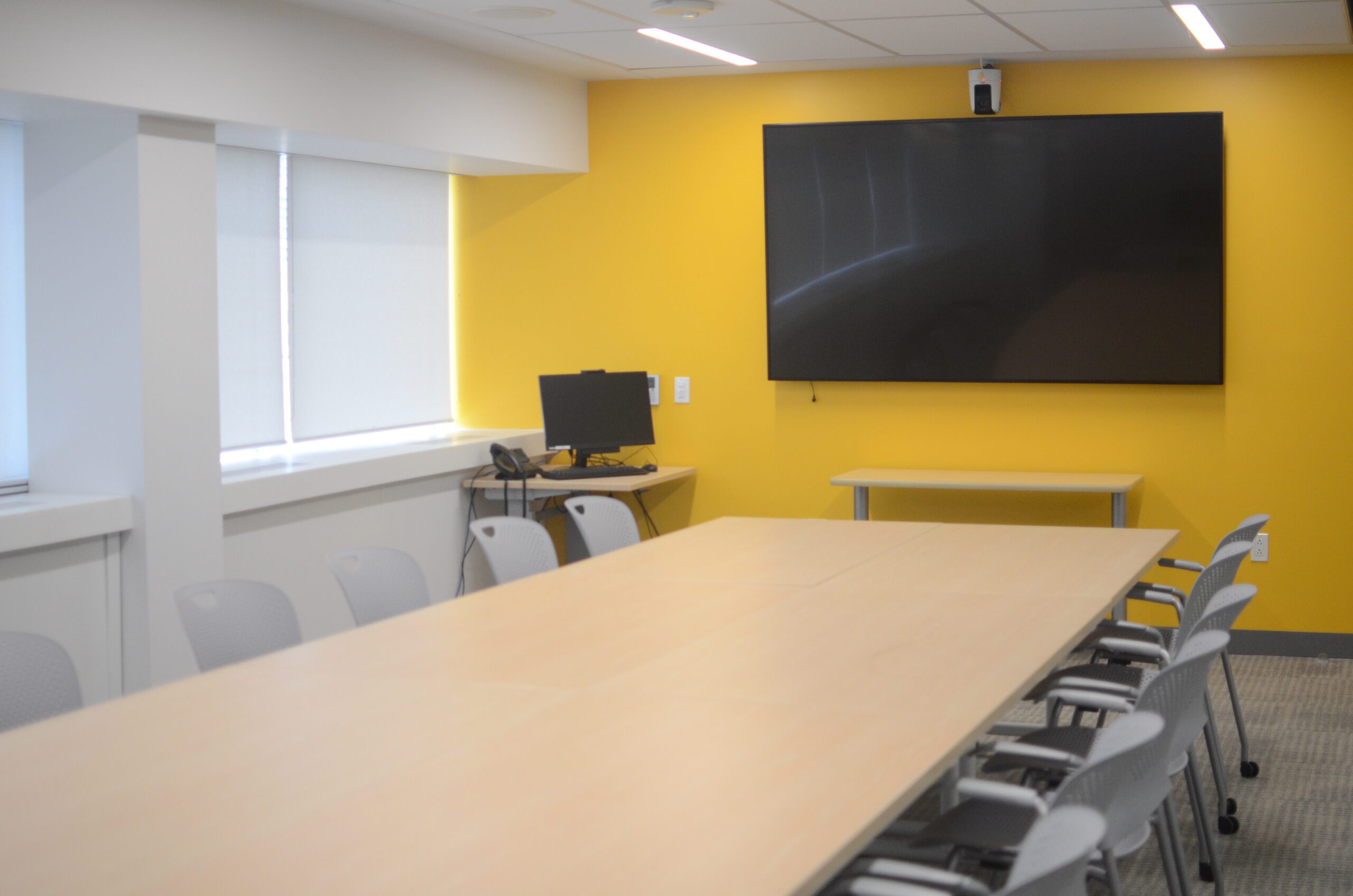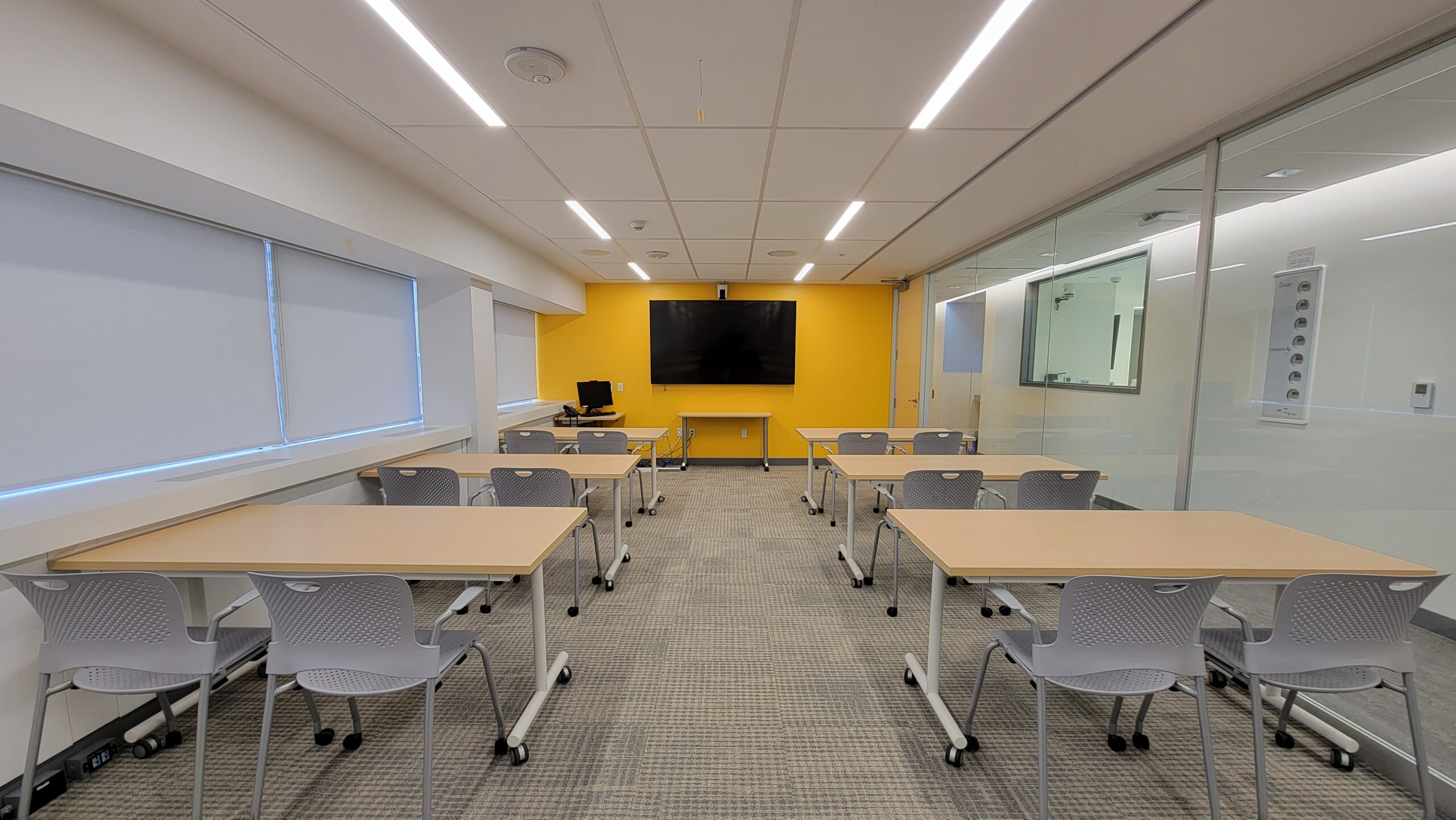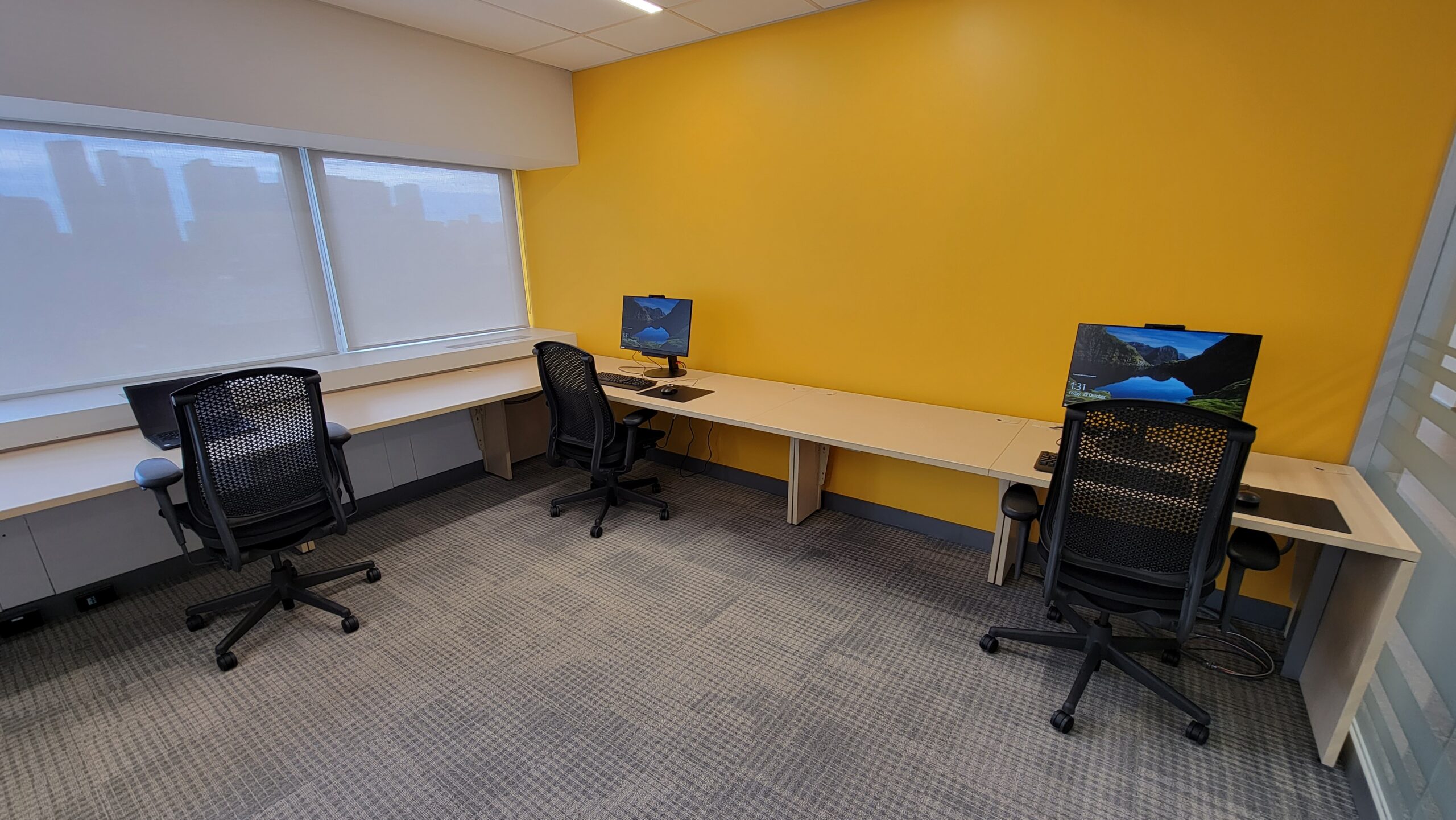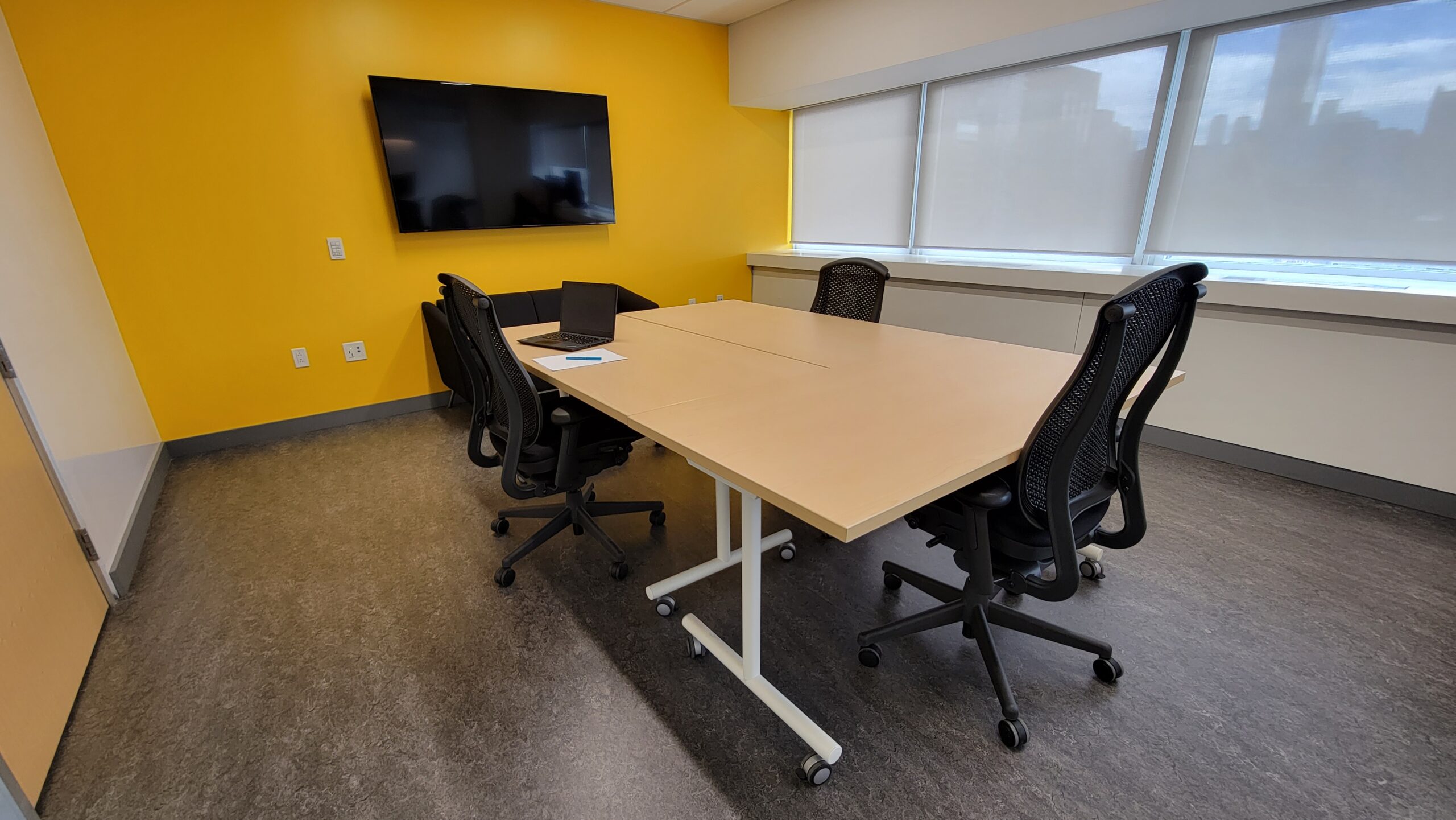 In order to support your programs, you will find 1465 square feet of additional spaces at the Centre which include a Debrief Room, flexible hoteling spaces and an event planner room with attached kitchenette. We know and understand that successful programming requires spaces for didactic sessions, debrief sessions and opportunities for ad-hoc sessions that may arise throughout your day. Our collaborative spaces will support your needs and outcomes.
Technology
The Centre was built with innovation and technical integration at the forefront. Each room where surgical skills (both wet and dry) can be practiced include multiple cameras, integrated microphone and speakers, technology to support remote connectivity and access to software that allows for live and post event performance review of surgical simulation and cases.